Community Involvement
The Ike Auto Group, including Ike Honda and VW of Marion, brings quality vehicles to the local area and is invested in helping our local community through organizations that enhance and support the Marion, Illinois area.
Ike Gives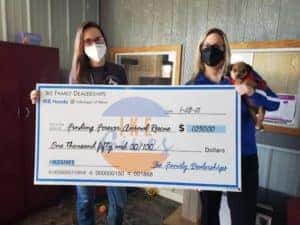 3 times a year, Ike Honda and VW of Marion join hands to help local charities that are making a real difference in and around Marion, Illinois. Donations are awarded to each charity based on the percentage of votes they receive. Votes come from Customers by placing an IKE Gives wooden nickel into a box with the charity of their choice at either dealership with prizes being awarded after all the tokens are counted. Past entrants include This Able Veteran, Finding Forever Animal Rescue, Two Beans and a Bug, the Fowler Bonan Foundation, and Nubability Athletics.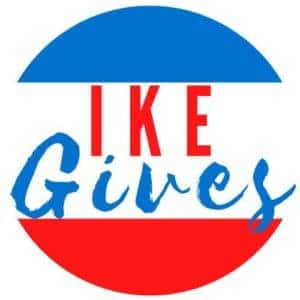 ---
Boy Scouts of America Merit Badge Day
In November of 2019, VW of Marion hosted our local Boy Scouts of America Troop for a special Merit Badge Day event. A collection of staff and volunteers came out to impart useful knowledge to the Scouts and conducted 5 classes to help them earn the associated merit badges including the Weather, Automotive Maintenance, and Entrepreneurship merit badges. The fantastic work from Troop Leaders Matt Hupe and Tony Glasper, along with all the other staff and volunteers who gave up their Saturday will be remembered forever by this troop of local young people.
---
#Drive Bigger & Donors Choose – Teacher's Event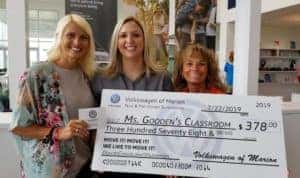 In July of 2019, we had the opportunity to partner with Donors Choose to help fund local classroom projects in local schools throughout the Carterville School District. Customers were provided with gift cards that they were able to put toward the classroom project of their choice. With these donations and more, we were able to assist multiple local teachers as they strive to bring our children an engaging and quality education that will result in a life-long love of learning.
---