Discover Ike Honda
Stay in tune with our current news and what we offer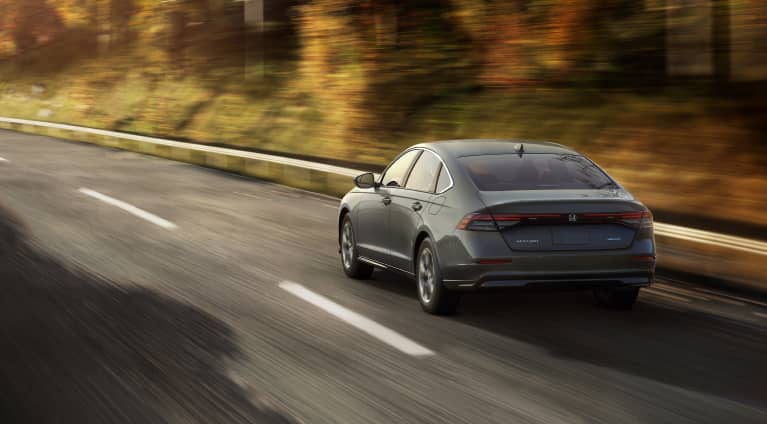 Certified Pre-Owned
Nothing compares to the quality of a Honda. No other program comes close.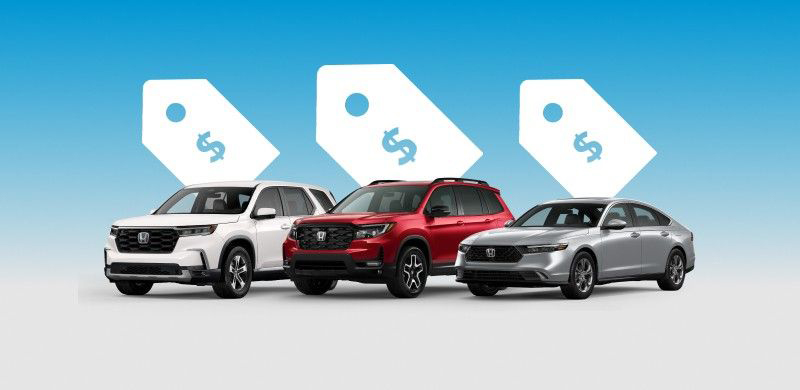 Current Offers
See this month's featured current offers going on.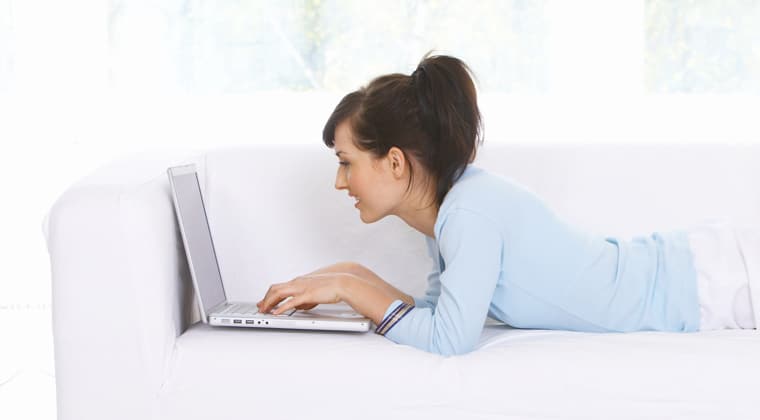 Get Pre-Approved
Apply in seconds. No social security number or date of birth required and no impact on your credit score!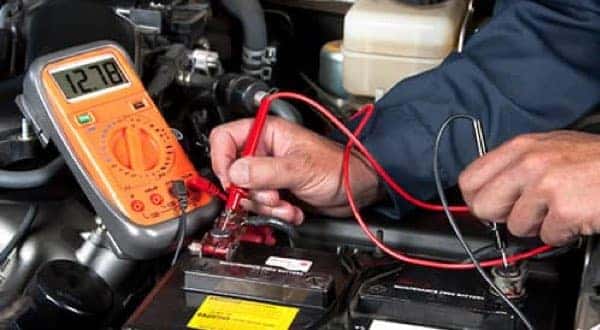 Schedule Service
Our expert team is committed to caring for your Honda as long as you own it.
Our Reviews
We drive from Evansville to your dealership because D Patrick in Evansville aren't available or professional like your service staff. I appreciate Kenny and his techs with the knowledge and concern of my vehicle.
Brian Clements is the best. Always ready to help and find the right car. Goes above and beyond for the customer. Family friendly place of business all about family atmosphere great place to find a new or pre owned vehicle at a fair price.
Salesman named Dan Koefer was very helpful and not pushy. He listened to my requirements and found my vehicle. He was not pushy at all. Great experience so far!
I recently bought a car from Carvana (worst experience ever) and I had to have my gas-lid door fixed and my entire AC system replaced which was gonna cost over $2500, (even though Carvana said it was all fixed.) Ian, Kenny, and the rest of them fixed it for me within a week as well as called the warranty company and stayed on top of them to make it sure they paid for it by Carvana. They are the absolute best and after the said car experience, I will now only go to Ike Honda and their team for help and for any future purchases of a car. 100/10 Professionalism and kindness. Thanks again!
The service department is knowledgeable, professional and friendly. They've taken good care of me.
We had a great experience the guys went above and beyond to help us get us in our new truck
I bought a car here a few years ago and they worked with me the best they could. A bit ago my buddies car went out on him and they went through hoops not only to get him a car, but to also help out with issues which occurred with a certain credit union.
Jeff Martin never missed a beat and made a sale first day back.
Very friendly and helpful service department!
I have never been disappointed with Ike Honda. Today I purchased my third brand new car from there and salesman Ben did a more than phenomenal job. Not only did he get me into the car that I wanted for the price I wanted, but he got me into an upgraded, fully loaded version of the car I wanted, same color even, in my exact price range. I highly recommend Ike Honda and if you go, be sure to ask for Ben Absher.
Very friendly knowledgeable sales representatives and employees that take care of your every need! From information regarding a new or used car, payment plans, budgeting to see if you can afford a car, warranties on pre-owned and new vehicles, their own service department, great snacks and beverage center and a play area for the children while you wait. Very & facility. Come on in and look for a car and reap the great benefits bumper to bumpers!
Friendly and professional staff. Great service, would recommend for all of your Honda related needs.
Bought a brand new car here almost a year ago. Come back for service every 3 or 4 months. Great service every time from those scheduling the service to the guys in the shop doing the work, unbeatable and quick. The facility is impeccable and the workers, even those who aren't directly involved with myself, are also super friendly!!! If you haven't been to Ike, you're only hurting yourself by missing out!!!
On an essential road trip to Chicago in July (during the pandemic), I had to make a stop at the closest dealer because the AC had quit working in my Honda Fit. I was only halfway to my destination and facing a hot day of driving ahead. Lucky for me, Ike Honda was the closest dealer! Kenny met me in the service bay, and even though I had no appointment and no previous relationship with this dealership, he kindly agreed to have my car looked at. The waiting area was appropriately clean and spacious, and lawn chairs were available to sit outside if I preferred. In pretty short order, Kenny came back with the news that I needed a major repair to my AC system, which would take about 6 hours. When I explained that I had to get on the road to get to Chicago that evening, rather than pressure me to do this repair right there, Kenny said they could refill the coolant and hope it would get me to Chicago where I could have the repair done by a dealer there. I was so impressed with the kindness and honesty, and by the fact that I was treated with respect. I left with the estimate and diagnostic information that I was able to take to a dealer at my destination for repair. I am confident that if I ever find myself in need of service in the Marion IL area, I will not hesitate to contact Ike Honda. Thank you, Kenny, for helping me get where I was going in my cool Honda Fit.
Service department Kenny Shores
IKE Honda has the friendliest staff!! Excellent customer service!!
Family friendly place of business all about family atmosphere great place to find a new or pre owned vehicle at a fair price
Penny called me yesterday on my first anniversary of buying my car from Ike Honda. I was a bit surprised, but not stunned. She helped me do the long distance purchase. I found exactly what I was looking for on CarGurus. Just so happened to be about 500 miles away. That didn't stop her from doing a fantastic job. She's making a personal move. Give her a call so she can go out on a strong note. She did everything to help me make it happen. I was truly impressed last year, and I'm thoroughly satisfied this year. I got exactly what I wanted, and Penny help me get it. Thank you!
I just completed my purchase of a 2019 Honda HRV today. By far this is the easiest car purchase I have ever made. From the initial contact with Nona- who answered my online inquiry, to my salesperson- Tim Allen, down to my financing- it was a painless experience. Brian gave me the best possible price on the car right off the bat- no bickering needed. I will definitely purchase any further Honda vehicles from Ike. Thank you so very much for making this a pleasant experience!
This place is amazing!! Called them on a chance and I'm so happy that I did! They had the part I needed and told me of I can make it in within a couple hours they'd get me all fixed up! I didn't need an appointment and I didn't have any kind of wait. Super nice, friendly, and professional people! If anyone needs to go to a Honda Dealership for any reason, please go here!! I'll gladly drive over an hour to go here for now on! Thank you guys so much!
Was there with a friend. They took good care of her.
I have worked with Jason on an auto deal, he made it completely easy, and effortless. I highly recommend them for your Honda needs. They are the best Honda dealer around and they are family owned and operated.
This is an excellent place to buy a car! Their communication has been so prompt and fast answering all questions. If you are looking for a new or used car, you HAVE TO come visit Ike Honda!

Welcome to Ike Honda
Whether you're planning to buy a new or used Honda vehicle, you don't have to look any further than IKE Honda. Our dealership is dedicated to helping you purchase your ideal vehicle at a great price. We offer a wide selection of new and pre-owned Honda cars, SUVs, and trucks to meet the needs and preferences of every vehicle buyer, from fuel-efficient commuter cars to rugged off-roaders. In addition, we have a state-of-the-art service center and highly trained technicians to provide high-quality auto maintenance and repair services, as well as flexible financing and leasing solutions.
Since 1976, IKE Honda has been an integral part of the car ownership journeys of many people in Marion, Herrin, Johnson City, Carbondale, and other parts of southern Illinois. Our family-owned-and-operated dealership strives to build trusting relationships with our customers by providing top-notch auto products and services and exceptional customer service. We understand that the process of buying or repairing a vehicle can be stressful, so we do our best to create a friendly, pressure-free environment that enables you to shop with absolute peace of mind. Discover the ultimate car buying and servicing experience at IKE Honda.
Large Inventory of New Honda Vehicles in Marion
When it comes to buying a new car, picking the right brand is half the battle won. Honda has a longstanding reputation for making vehicles that offer consistent performance, excellent ride comfort, and generous feature content. Due to their outstanding reliability, they generally have a high resale value. IKE Honda has an extensive range of new Honda vehicles to suit the specific needs and preferences of different buyers.
If you're looking for a compact car that's fun to drive and fuel-efficient, consider buying the Honda Civic. This well-rounded car is ideal for urban driving because of its small size and easy maneuverability. However, it also delivers an engaging driving experience on highways and winding country roads with its potent engines and nimble handling.
The Honda Accord is a better option if you prefer something more family-friendly. This sedan has a spacious and comfortable cabin and a large trunk to accommodate your family's transport needs. When the situation demands, the Accord can also get up to speed quickly and provide a good dose of driving excitement.
If you need a vehicle that strikes a good balance between passenger room and cargo space, opt for the CR-V. This crossover is one of the most sought-after compact SUVs because of its lively acceleration, refined cabin, great fuel economy, and large cargo hold. It's the perfect vehicle for families who enjoy hitting the open road.
Best-Value Used Cars in Marion
IKE Honda also has an extensive selection of used vehicles that provide great value for your money. We carry pre-owned cars, SUVs, and trucks from Honda and other reputable automakers. As part of our commitment to quality, we sell only used vehicles that are trouble-free and highly reliable. These cars can serve you well for a long time and make your investment worthwhile.
If you won't settle for anything less than a top-quality used car, get a Certified Pre-Owned Honda vehicle. To receive certification from Honda, a pre-owned vehicle must be less than 6 years old with no more than 60,000 miles and go through a rigorous 182-point inspection. It's a like-new car that comes with a CARFAX vehicle history report, seven-year or 100,000-mile powertrain warranty, and 24-hour roadside assistance. Additionally, it offers two complimentary oil changes and a free 90-day SiriusXM subscription.
Flexible and Competitive Auto Financing
With our strong relationships with financial institutions and independent lenders in Marion, Carbondale, Herrin, and other nearby cities, IKE Honda is able to offer a wide range of auto financing options. We have a team of knowledgeable and experienced finance experts who can help you choose the right financing solution, secure a short- or long-term loan, and arrange a manageable monthly payment plan. Even if you have bad credit, we can work with you to get your loan application approved.
Cost-Effective Auto Leasing
If you don't plan to use your vehicle a lot, you may want to consider getting a lease at IKE Honda. Leasing a vehicle enables you to avoid the hassle of having to sell your car in the future. Also, you can choose to drive a different vehicle every couple of years or so. Get in touch with our finance team to get a flexible and cost-effective lease deal that suits you perfectly.
Advanced and Fully Equipped Service Center
IKE Honda is the one-stop shop for all your auto maintenance and repair needs in Marion. We have all the equipment and supplies needed to perform any kind of auto maintenance procedures, from oil changes and filter replacements to tire rotation and brake inspection. Our factory-trained technicians work with Honda vehicles on a daily basis, so they have the necessary experience and expertise to provide the best care for your car.
One of the main benefits of servicing your vehicle at IKE Honda is that you'll receive a complimentary multi-point inspection of your vehicle on every maintenance visit. Our mechanics will thoroughly check your car for problems that can potentially result in major repairs and fix them before they worsen. This is the reason why most Honda owners in the Marion area prefer to have their vehicles serviced at our service center rather than an independent auto shop.
Genuine Honda OEM Parts
When you need to replace a certain component of your Honda vehicle, it's best to get a genuine OEM part because it gives you peace of mind with its reliable performance and familiarity. With one of the largest inventories of Honda OEM parts in southern Illinois, IKE Honda can provide the part you need and repair your car in a quick and cost-effective manner. If you have any questions, feel free to speak with our parts specialists.
Whether you want to buy a new vehicle or keep your current car running smoothly, IKE Honda is here to meet your needs. Contact us today to schedule an appointment.
Get Directions To Ike Honda