Discover Ike Honda
Stay in tune with our current news and what we offer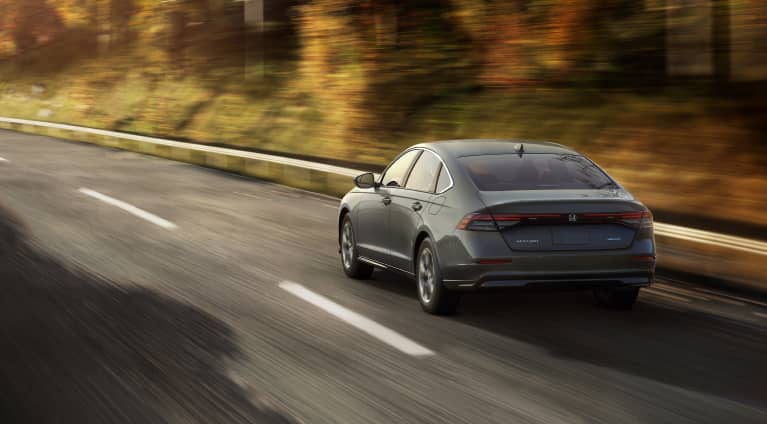 Certified Pre-Owned
Nothing compares to the quality of a Honda. No other program comes close.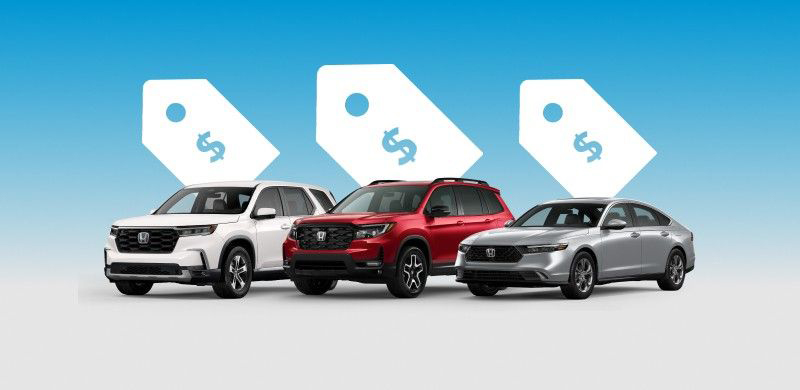 Current Offers
See this month's featured current offers going on.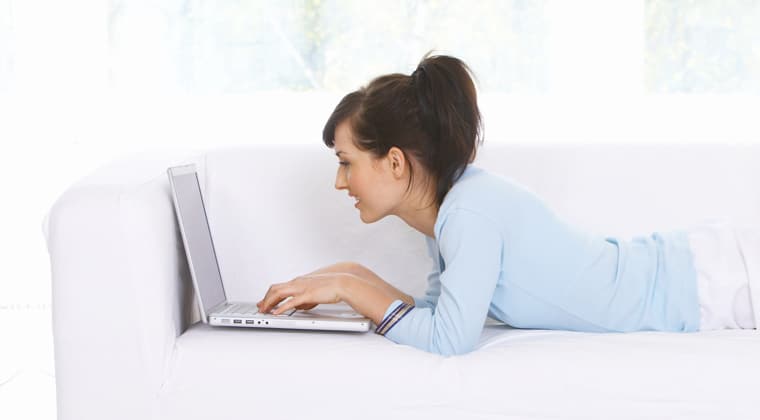 Get Pre-Approved
Apply in seconds. No social security number or date of birth required and no impact on your credit score!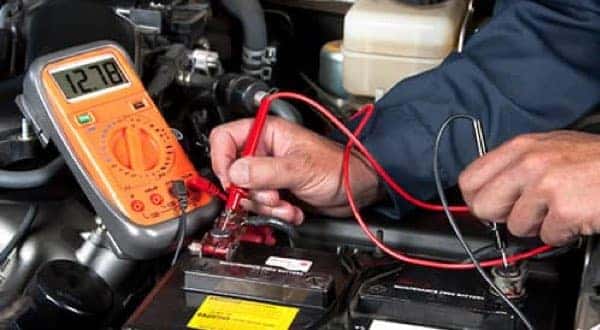 Schedule Service
Our expert team is committed to caring for your Honda as long as you own it.
Our Reviews
Going to buy a car as a lone young woman was intimidating, but I felt like I was actually in good hands. I walked away feeling like "Really? It's this easy?" Their offer was fair on my trade, and I was satisfied with my interest rate. Everyone was nice, and the salesman Jeff was thorough in making sure I knew how to safely operate my new vehicle before sending me on the road. (Not to mention, I was sent off with a full tank of gas.) My finance officer (Tim, I believe?) wasn't pushy and didn't rush me into any decisions either. He seemed like a very genuine person. Nona, who first fielded my request to view a car, was nice and patient. She even helped find and mail back an item I left in my trade-in by mistake.
Pretty impressed. I feel they gave me a fair deal on my trade-in, no one pushed me or tried to upsell me on anything, they put me on the road with a full tank of gas. I left an item in my trade-in and they're mailing it back to me, too.
Excellent service and a more than fair price.
I've been going here for years, and I would reccomend them to anyone! They're extremely helpful, and friendly. They always tell you what's best for you, and your vehicle, but never pressure you to do anything. I've had my ridgeline for 14 years and it still runs like brand new!
Kenny was incredibly helpful. I had an emergency and my car wouldn't start on a Saturday morning. I needed to be able to drive home to Atlanta that day. Kenny got my car into a bay to be looked at by noon that Saturday and I was on the toad to Atlanta by 5 pm! Excellent!!
Ike Honda has serviced each car I owned. They have always been friendly, efficient and very thorough as to what service they performed on the car.
It was a great experience. I appreciated the friendly service. I would definitely come again.
Excellent service on my vehicle and treated as a valuable client during my brief wait.
Needed to leave my car over night so I was given a ride home and picked up the next day. Wayne and crew are tops.
We love Ike Honda!! Roger, Kenny and Wayne have always taken care of every need we come to them with. Our recent oil change was no different - prompt and friendly service, just like always! The Snow Family will always being driving an Ike Honda.
Well, I have just experienced borderline perfect treatment from the Ike service team. Scheduled an appointment, had to drop the car off 2 days early. The service team member walked me through the intended plan, and followed through with that plan. The car was taken care of exactly as promised and actually ready the morning I was supposed to drop it off. From the original scheduling on-line to the shuttle ride the day I dropped it off, to the phone call "your vehicle is ready", I am amazed at the consistency. Kudos to the full team, and a special thanks to Ian Lynett = 5 stars!!
I've purchased many cars from Ikes. Nothing but a pleasant experience with these folks from sales to service. You can't beat a Honda!!
Outstanding, Honest, Very Professional!! Had a pleasant experience at Ike Honda and K.S. the Advisor!! The best Automotive Technician in the region by far!!128 Thank You for a wonderful experience!!
Great service and I love my 2022 Honda CRV! Patrick Melbourne was very efficient in getting me in a vehicle quickly. Thank you Patrick and all staff involved.
Bought my first car the other day and found the team to be very informative and courteous and not at all overbearing which was very much appreciated.
Thank goodness!!! Honda being our favorite cars due to quality and dependablity, we're thankful to have a dealer like Ike's in it home town. Honda is the pinnacle of quality vehicles and Ike's is the dealer to go along with that. Everyone was friendly, helpful, and courteous. Major xxxxxxto Jeff Martin our salesman who were probably drive crazy with all the questions we came up with in the couple days leading up to it be purchase. He was there to answer and wasn't like a lot of salesman who aren't knowledgeable on the products they sell. He had an answer for every question and he really knows his brand. Thanks Jeff for all the answered texts and calls. Honda is the only car for us and when it's time for a new one Ike's and Jeff will be the only dealership. People will complain to everyone if they get bad service, but won't speak up for service that's above and beyond. So we just want to say thank you again and we will see you again!
Very courteous staff. Our appointment was right on time. The gentleman who checked us in was very kind as well as knowledgeable. Also I like the way that no one pressured or forced us to buy anything we did not want. Thank you for a very positive experience.
The service department could've be more customer focused.. From Missy who first scheduled my appointment to Kirk who took the car in early because I was afraid to drive it to diagnosing and completely fixing the car and out the door before my actual appointment time. The cost was even less than first quoted! Kirk is a wonderful advisor and very personable and I surely am going to change the dealership where I take my service going forward! We are even contemplating a purchase from IKE! Thank you!
Excellent customer service provided when my daughter brought her car in. Nice to have a dealer you can trust in the area when you as parents live out of state.
Jeff Martin was absolutely great to work with on buying our new vehicle. Highly recommend!
Patrick made my car buying experience so easy! He went above and beyond to quickly find what I needed. I'll never go anywhere else ever again!
Ike Honda rules Southern Illinois! Jason is one cool dude and he will do whatvis necessary to get a deal done. It is clear that all sales bbn people are on the same page which makes the Dealership very comfortable. We now own 3 vehicles purchased through Ike Honda!
Excellent sales and service.
IKE Honda provided great sales and service on our Honda Civic. Give them a look!
Roger Allen and his staff were incredible. Trustworthy, reliable, & outstanding customer service. Great selection of cars and very knowledgeable staff! Thank you!

Welcome to Marion's New Honda and Used Car Dealer
Whether you're planning to buy a new or used Honda vehicle, you don't have to look any further than IKE Honda. Our dealership is dedicated to helping you purchase your ideal vehicle at a great price. We offer a wide selection of new and pre-owned Honda cars, SUVs, and trucks to meet the needs and preferences of every vehicle buyer, from fuel-efficient commuter cars to rugged off-roaders. In addition, we have a state-of-the-art service center and highly trained technicians to provide high-quality auto maintenance and repair services, as well as flexible financing and leasing solutions.
Since 1976, IKE Honda has been an integral part of the car ownership journeys of many people in Marion, Herrin, Johnson City, Carbondale, and other parts of southern Illinois. Our family-owned-and-operated dealership strives to build trusting relationships with our customers by providing top-notch auto products and services and exceptional customer service. We understand that the process of buying or repairing a vehicle can be stressful, so we do our best to create a friendly, pressure-free environment that enables you to shop with total peace of mind. Discover the ultimate car buying and servicing experience at IKE Honda.
Large Inventory of New Honda Vehicles in Marion
When it comes to buying a new car, picking the right brand is half the battle won. Honda has a longstanding reputation for making vehicles that offer consistent performance, excellent ride comfort, and generous feature content. Due to their outstanding reliability, they generally have a high resale value. IKE Honda has an extensive range of new Honda vehicles to suit the specific needs and preferences of different buyers.
If you're looking for a compact car that's fun to drive and fuel-efficient, consider buying the Honda Civic. This well-rounded car is ideal for urban driving because of its small size and easy maneuverability. However, it also delivers an engaging driving experience on highways and winding country roads with its potent engines and nimble handling.
The Honda Accord is a better option if you prefer something more family-friendly. This sedan has a spacious and comfortable cabin and a large trunk to accommodate your family's transport needs. When the situation demands, the Accord can also get up to speed quickly and provide a good dose of driving excitement.
If you need a vehicle that strikes a good balance between passenger room and cargo space, opt for the CR-V. This crossover is one of the most sought-after compact SUVs because of its lively acceleration, refined cabin, great fuel economy, and large cargo hold. It's the perfect vehicle for families who enjoy hitting the open road.
Best-Value Used Cars in Marion
IKE Honda also has an extensive selection of used vehicles that provide great value for your money. We carry pre-owned cars, SUVs, and trucks from Honda and other reputable automakers. As part of our commitment to quality, we sell only used vehicles that are trouble-free and highly reliable. These cars can serve you well for a long time and make your investment worthwhile.
If you won't settle for anything less than a top-quality used car, get a Certified Pre-Owned Honda vehicle. To receive certification from Honda, a pre-owned vehicle must be less than 6 years old with no more than 60,000 miles and go through a rigorous 182-point inspection. It's a like-new car that comes with a CARFAX vehicle history report, a seven-year or 100,000-mile powertrain warranty, and 24-hour roadside assistance. Additionally, it offers two complimentary oil changes and a free 90-day SiriusXM subscription.
Flexible and Competitive Auto Financing
With our strong relationships with financial institutions and independent lenders in Marion, Carbondale, Herrin, and other nearby cities, IKE Honda is able to offer a wide range of auto financing options. We have a team of knowledgeable and experienced financial experts who can help you choose the right financing solution, secure a short- or long-term loan, and arrange a manageable monthly payment plan. Even if you have less than perfect credit, we can work with you to get your loan application approved.
Cost-Effective Auto Leasing
If you don't plan to use your vehicle a lot, you may want to consider getting a lease at IKE Honda. Leasing a vehicle enables you to avoid the hassle of having to sell your car in the future. Also, you can choose to drive a different vehicle every couple of years or so. Get in touch with our finance team to get a flexible and cost-effective lease deal that suits you perfectly.
Advanced and Fully Equipped Service Center
IKE Honda is the one-stop-shop for all your auto maintenance and repair needs in Marion. We have all the equipment and supplies needed to perform any kind of auto maintenance procedures, from oil changes and filter replacements to tire rotation and brake inspection. Our factory-trained technicians work with Honda vehicles on a daily basis, so they have the necessary experience and expertise to provide the best care for your car.
One of the main benefits of servicing your vehicle at IKE Honda is that you'll receive a complimentary multi-point inspection of your vehicle on every maintenance visit. Our mechanics will thoroughly check your car for problems that can potentially result in major repairs and fix them before they worsen. This is the reason why most Honda owners in the Marion area prefer to have their vehicles serviced at our service center rather than an independent auto shop.
Genuine Honda OEM Parts and Accessories
When you need to replace a certain component of your Honda vehicle, it's best to get a genuine OEM part because it gives you peace of mind with its reliable performance and familiarity. With one of the largest inventories of Honda OEM parts in southern Illinois, IKE Honda can provide the part you need and repair your car in a quick and cost-effective manner. If you have any questions, feel free to speak with our parts specialists.
Whether you want to buy a new vehicle or keep your current car running smoothly, IKE Honda is here to meet your needs. Contact us today to schedule an appointment.
Get Directions To Ike Honda