Discover Ike Honda
Stay in tune with our current news and what we offer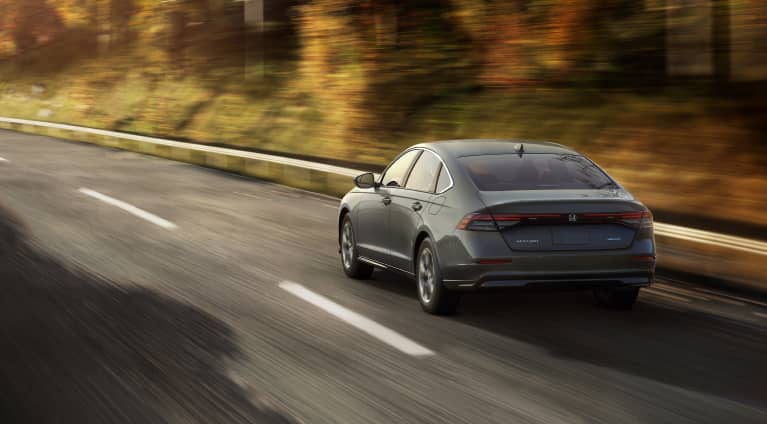 Certified Pre-Owned
Nothing compares to the quality of a Honda. No other program comes close.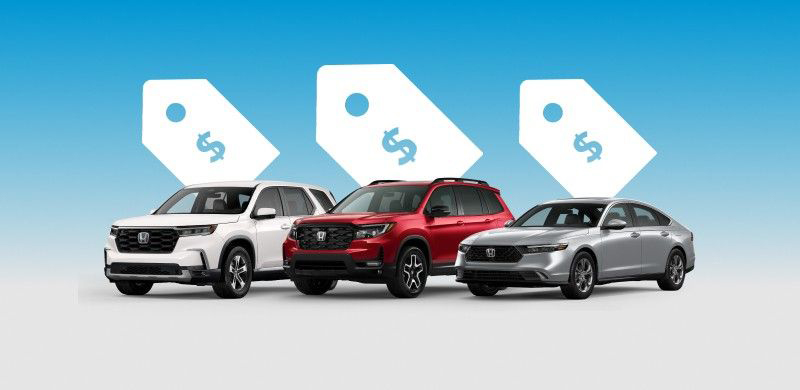 Current Offers
See this month's featured current offers going on.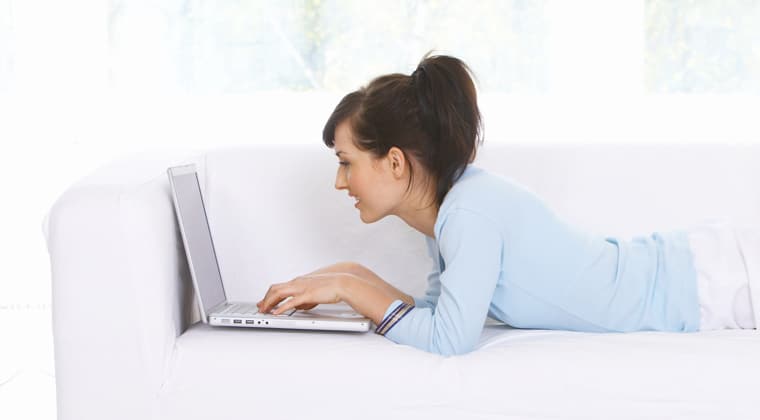 Get Pre-Approved
Apply in seconds. No social security number or date of birth required and no impact on your credit score!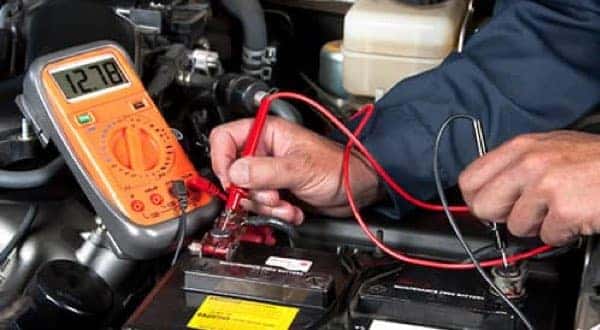 Schedule Service
Our expert team is committed to caring for your Honda as long as you own it.
Our Reviews
Excellent service, little communication problems but everything was corrected
We were visiting family in Illinois when I had to go to IKE Honda. I had a tire blow out on the way to Illinois. My car didn't have the locking lug nut key in the glove department, so after two attempts from a roadside assistance company, we ended up having to have the car towed in to where we were staying for thanksgiving. On Friday we were able to get my CRV to the dealership to get the tires replaced. They were working with less people in the back due to the holiday, so the wait was a little longer than it would have been normally. Kenny Shores the service guy was exceptionally helpful and friendly. I'd recommend IKE Honda dealership.
Excellent sales and service! Brian is super knowledgeable and not pushy! Second vehicle we have bought from him. I appreciate sales people that aren't pushy yet helpful, and you'll find them at Ike! I love the no pressure atmosphere and their honesty.
Ben was a tremendous help with my trade in!!! Overall made my experience great and was happy with my new car! Highly recommend!!
Super friendly staff got me taken care of quickly. The service at Ike's is second to none!
I arrived at my appointment time and was checked in right away. I then went to the customer area. 1 hour and 15 minutes later, my van was done done.
I purchased a Honda CRV with Clay's help, and it was an excellent experience. I did my homework ahead of time: knew what were factors most important to me & prices to expect. Clay really worked to find a car that checked the boxes (, esply tricky since stock is still so limited everywhere.) I didn't feel presured into a purchase and the price was good. This is 4th Honda I've bought at Ike's & experience with sales staff has alwzys been good I especially recommend Clay.
This dealership has the nicest employees and very honest. I highly recommend doing business with them.
Great experience at Ike Honda
Good attention to detail!
We had a great experience buying a new van. Our salesman was Ben and he was fantastic! I highly recommend him. Very personable and super knowledgeable about the vehicles. Every question answer!
Jeff Martin made the car buying experience a very pleasant one. He was very knowledgeable about the Pilot and he kept us very informed on when we would be getting it. It took a little longer than we thought to get it, but Jeff kept us in the loop and let us know the production was pushed back. I couldn't be happier with my new car and it was worth the wait!
Has keyless module replaced. I frogot to leave the second key to be programed. Till I went to pickup they programmed it after lunch thanks.
They are professional and on time with appointments plus they provide a pleasant place to wait while your car is being serviced This is definitely a quality place and you leave knowing your car was well taken care of!!!!
Quick service, excellent communication through the process, professional staff (Thanks Kenny and Tommy), offered me a loaner car when the job took longer than I expected.
I had a great experience with Ike Honda. Brian made buying my first new car an easy and smooth experience. He was great with communication and giving updates. I am very happy that I chose Ike Honda.
I want to specifically recognize Spencer from the Service Department. He patiently and effectively answered my questions about a van I bought that was serviced at Ikes in the past. He also gave insight and advice. He was very polite. People like Spencer need to be invested in and kept as they influence a company's culture and customer experience in positive ways. Thank you Spencer for your help!
Our experience with Ike Honda was more than satisfying. Everyone was pleasant and easy to get along with. Best car buying we've had in years. I would recommend them to anyone. Thanks guys!
Exceptional service and staff.
I had excellent service they over and above what I expected
Quick, friendly and effective!
Awesome service department
Friendly and fast service!

Welcome to Marion's New Honda and Used Car Dealership
Whether you're planning to buy a new or used Honda vehicle, you don't have to look any further than IKE Honda. Our dealership is dedicated to helping you purchase your ideal vehicle at a great price. We offer a wide selection of new and pre-owned Honda cars, SUVs, and trucks to meet the needs and preferences of every vehicle buyer, from fuel-efficient commuter cars to rugged off-roaders. In addition, we have a state-of-the-art service center and highly trained technicians to provide high-quality auto maintenance and repair services, as well as flexible financing and leasing solutions.
Since 1976, IKE Honda has been an integral part of the car ownership journeys of many people in Marion, Herrin, Johnson City, Carbondale, and other parts of southern Illinois. Our family-owned-and-operated dealership strives to build trusting relationships with our customers by providing top-notch auto products and services and exceptional customer service. We understand that the process of buying or repairing a vehicle can be stressful, so we do our best to create a friendly, pressure-free environment that enables you to shop with total peace of mind. Discover the ultimate car buying and servicing experience at IKE Honda.
New Honda Cars, Trucks & SUVs in Marion
When it comes to buying a new car, picking the right brand is half the battle won. Honda has a longstanding reputation for making vehicles that offer consistent performance, excellent ride comfort, and generous feature content. Due to their outstanding reliability, they generally have a high resale value. IKE Honda has an extensive range of new Honda vehicles to suit the specific needs and preferences of different buyers.
If you're looking for a compact car that's fun to drive and fuel-efficient, consider buying the Honda Civic. This well-rounded car is ideal for urban driving because of its small size and easy maneuverability. However, it also delivers an engaging driving experience on highways and winding country roads with its potent engines and nimble handling.
The Honda Accord is a better option if you prefer something more family-friendly. This sedan has a spacious and comfortable cabin and a large trunk to accommodate your family's transport needs. When the situation demands, the Accord can also get up to speed quickly and provide a good dose of driving excitement.
If you need a vehicle that strikes a good balance between passenger room and cargo space, opt for the CR-V. This crossover is one of the most sought-after compact SUVs because of its lively acceleration, refined cabin, great fuel economy, and large cargo hold. It's the perfect vehicle for families who enjoy hitting the open road.
Best-Value Used Cars in Marion
IKE Honda also has an extensive selection of used vehicles that provide great value for your money. We carry pre-owned cars, SUVs, and trucks from Honda and other reputable automakers. As part of our commitment to quality, we sell only used vehicles that are trouble-free and highly reliable. These cars can serve you well for a long time and make your investment worthwhile.
If you won't settle for anything less than a top-quality used car, get a Certified Pre-Owned Honda vehicle. To receive certification from Honda, a pre-owned vehicle must be less than 6 years old with no more than 60,000 miles and go through a rigorous 182-point inspection. It's a like-new car that comes with a CARFAX vehicle history report, a seven-year or 100,000-mile powertrain warranty, and 24-hour roadside assistance. Additionally, it offers two complimentary oil changes and a free 90-day SiriusXM subscription.
Flexible and Competitive Auto Financing
With our strong relationships with financial institutions and independent lenders in Marion, Carbondale, Herrin, and other nearby cities, IKE Honda is able to offer a wide range of auto financing options. We have a team of knowledgeable and experienced financial experts who can help you choose the right financing solution, secure a short- or long-term loan, and arrange a manageable monthly payment plan. Even if you have less-than-perfect credit, we can work with you to get your loan application approved.
Cost-Effective Auto Leasing
If you don't plan to use your vehicle a lot, you may want to consider getting a lease at IKE Honda. Leasing a vehicle enables you to avoid the hassle of having to sell your car in the future. Also, you can choose to drive a different vehicle every couple of years or so. Get in touch with our finance team to get a flexible and cost-effective lease deal that suits you perfectly.
Advanced and Fully Equipped Service Center
IKE Honda is the one-stop shop for all your auto maintenance and repair needs in Marion. We have all the equipment and supplies needed to perform any kind of auto maintenance procedures, from oil changes and filter replacements to tire rotation and brake inspection. Our factory-trained technicians work with Honda vehicles on a daily basis, so they have the necessary experience and expertise to provide the best care for your car.
One of the main benefits of servicing your vehicle at IKE Honda is that you'll receive a complimentary multi-point inspection of your vehicle on every maintenance visit. Our mechanics will thoroughly check your car for problems that can potentially result in major repairs and fix them before they worsen. This is the reason why most Honda owners in the Marion area prefer to have their vehicles serviced at our service center rather than an independent auto shop.
Genuine Honda OEM Parts and Accessories
When you need to replace a certain component of your Honda vehicle, it's best to get a genuine OEM part because it gives you peace of mind with its reliable performance and familiarity. With one of the largest inventories of Honda OEM parts in southern Illinois, IKE Honda can provide the part you need and repair your car in a quick and cost-effective manner. If you have any questions, feel free to speak with our parts specialists.
Whether you want to buy a new vehicle or keep your current car running smoothly, IKE Honda is here to meet your needs. Contact us today to schedule an appointment.
Get Directions To Ike Honda