Ike Dealerships Support Honors Wreaths for Veterans of Marion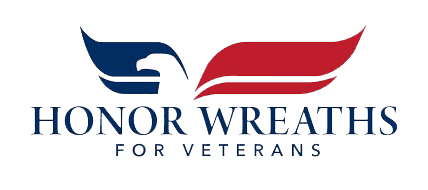 Members of the Ike Family Dealerships, Ike Honda and Volkswagen of Marion, recently joined forces to support Honors Wreaths for Veterans of Marion, Illinois. The mission behind Honor Wreaths for Veterans is to place wreaths on the graves of U.S. veterans, maintain U.S. veteran cemetery plots, and rise to meet other veteran-related needs.
Marion's Honor Wreaths for Veterans chapter came to fruition in 2017 when founder, Jim Koonce, decided local veterans must be remembered year after year. Board member, Tom Harness, explained, "Families pass on, and there are veterans that fought all the way from Civil War, World War I, World War II, Vietnam, Desert Storm, the Korean War – whatever it might be – in your cemeteries. These people should never be forgotten."
Koonce and other members of the organization fundraise throughout each year to raise money for wreaths to place on veterans' graves. The group meets with local community members each year to honor and remember veterans by approaching their graves, laying down a wreath, saying the veteran's name, and taking a moment of silence. "It's a moment to say, 'Thank you. You are remembered.", explained Harness.
Honor Wreaths for Veterans lays wreaths on graves throughout Southern Illinois. What started out in Mound City National Cemetery expanded to include Carterville, Colp, and other surrounding communities. In 2021, Honor Wreaths for Veterans of Marion funded 90% of the total wreaths laid at the Mound City National Cemetery in Mound City, Illinois. The organization 100% fulfilled wreaths for veterans at several regional cemeteries, including Carterville and Colp, Illinois.
On December 18th, 2021, over 75 people came together to lay around 900 wreaths on veterans' graves throughout Southern Illinois. Ike Honda and Volkswagen of Marion are proud to have supported this effort with a monetary donation of $1,024 on January 14, 2022.
You can support Honor Wreaths for Veterans by donating online, sponsoring a wreath, or volunteering to lay wreaths. You can securely donate or sponsor a wreath online at www.honorwreathsforveterans.org. To sponsor a wreath costs just $15, and you can even select which cemetery you'd like the wreath placed at.
Board member, Tom Harness, also encourages local residents to visit Mound City National Cemetery, a beautiful cemetery with a lot of history, located in Pulaski County outside of Mound City, Illinois. Veterans from all branches of the military rest together, at each other's side. The cemetery is home to the Illinois State Soldiers and Sailors Monument, a marble and concrete construction honoring 2,637 unknown Civil War soldiers and sailors who fought and lost their lives.
Ike Honda and Volkswagen of Marion are giving back to the local community through our IKE Gives program. Each quarter, our dealerships in Marion select non-profit organizations to support. We offer these organizations a platform to share their missions and a monetary donation. If you know of a charitable organization in the Southern Illinois area that deserves to be considered, tell us why on our online Suggest a Charity form.